LAURA PANNACK AND THE INNER SELF
PORTRAITS OF THE NEW BERLINERS, 17-20 August 2015
This 4 days workshop will focus on the relationship between photographer and subject. Participants will be expected to research and think deeply about the theme in a broad sense. This workshop is aimed at challenging the photographer outside of his or her comfort zone and inspire new ideas and approaches.
'Laura's remarkable ability to build trust and respect with her subjects allows her to express a gritty vulnerability that is as sincere as it is elusive to capture.'Terry O' Neill – photographer.
One out of seven people in Berlin come originally from outside Germany. The city has a long history of immigration- but numbers are still high today as it is estimated that about 100 foreigners a day moved there in 2013.
Read here the interview we had with Laura about her work.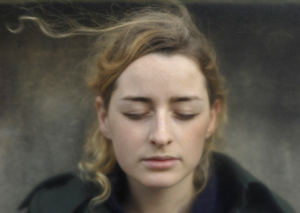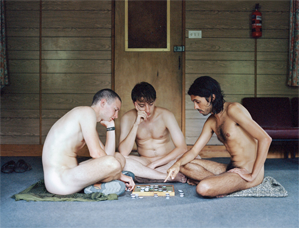 BIOGRAPHY
Laura Pannack is a London based Photographer. She was educated at the University of Brighton Central Saint Martins College of Art and LCC. Her work has been extensively exhibited and published both in the UK and internationally, including at The National Portrait Gallery, The Houses of Parliament, Somerset House, and the Royal Festival Hall in London. In 2010 Laura received first prize in the Portrait Singles category of the World Press Photo awards. She has also won and been shortlisted for several other awards including The Sony World Photography Awards, The Magenta foundation and Lucies IPA. She was recently awarded the Vic Odden by The Royal Photographic Society award for a notable achievement in the art of photography by a British photographer aged 35 or under.
Laura is a firm believer that "time, trust and understanding is the key to portraying subjects truthfully", and as such, many of her projects develop over several years. Her particular approach allows a genuine connection to exist between sitter and photographer, which in turn elucidates the intimacy of these very human exchanges. Her images aim to suggest the shared ideas and experiences that are entwined in each frame that she shoots. www.laurapannack.com
PROGRAM
MONDAY
09:30 – 11:00
Master's presentation (main work & project outcomes)
11:00 – 13:30
Each participant discusses the story to be developed during the workshop*
14:00 – 00:00
Shooting the assignment
*He/she will present 10 photographs from his/her personal archive (prints or jpgs), exemplifying how the reportage will be developed: a sort of pre-visualization of the story.
TUESDAY
09:30 – 10:15
Questions about the theme, solving difficult situations
10:15 – 13:30
Portfolio reviews (prints or digital files)
14:00 – 00:00
Shooting the assignment
WEDNESDAY
09:30 – 13:00
Editing and narrowing the focus of the narrative
13:00 – 13:30
Questions, advice
14:00 – 00:00
Shooting the assignment
THURSDAY
09:30 – 12:30
Final editing session. Review of all the work, discussions
12:30 – 13:30
Refining the editing for each participant and final tips
INFO
Workshops will be held at GlogauAir, artistic space in the heart of Kreuzberg.
The use of digital equipment is encouraged as film would have to be developed for the next day.
COSTS
The participation fee for the workshop is 390,00 euro (VAT excluded).
This fee does not include travel or accommodation costs. For discount info click here.
APPLICATION
To apply for a workshop, please fill in the registration form, include a portfolio of 12 images plus a few lines of biography and send it to application@photo-berlin.org.
Please have a look here for more details and check out the Terms and Conditions page.
Applications will be reviewed on a rolling basis.
The workshop is limited to 12 participants.
OTHER SUMMER 2015 EDITION WORKSHOPS
2012/2013 WORKSHOPS: STUDENTS' GALLERIES