ALISA RESNIK and the nightfall
PORTRAYING BERLIN'S NIGHTS, 17-20 August 2015
This 4 days workshop will guide participants in  developing a personal narrative about the various shades of the night in Berlin.
Alisa's work mainly focuses on the night in the city, as seen in the dark scenes always sparked by some light.
There's no other place in the world that can compete with Berlin in terms of the diversity of its nightlife: Spree hang outs, Artemis' swinging parties, grabbing a beer at a Spaetkauf and taking the U1 line, meeting up at Kaiser of Kottbusser Tor, spending the night on the rooftop of Neukölln Arcaden, gay pop-up parties, swimming in pools at night, smoking pot in the parks… and, of course, clubbing.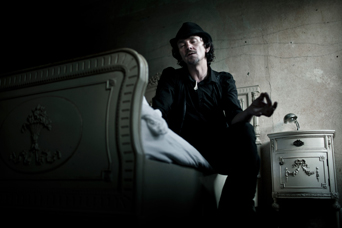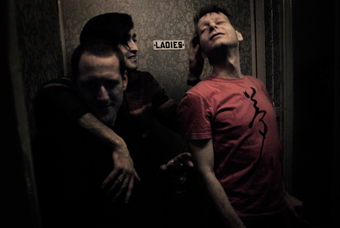 BIOGRAPHY
Alisa was born in 1976 in St. Petersburg, Russia. Growing up as the child of actors she was fascinated by the dreamworlds of stage settings and designs from an early age. In 1990 her family left the dissolving Soviet Union and moved to Berlin, Germany. In 1996 Alisa took up studies in Art History and Philosophy at Humboldt Universität Berlin and at Università di Bologna. She began photographing in 2008, using trips around Europe to gain experience behind the camera, eventually returning to Russia and Ukraine to photograph street scenes in St. Petersburg and Odessa. In June 2009 she attended a Photographic Workshop in Tuscany (TPW) tutored by Antoine d'Agata. In 2010 she is among the photographers selected by Giorgia Fiorio for the Reflexions Masterclass.
Alisa's works were exhibited in Rome, Milan and Madrid, selected among the Photoespaña 2009 Descubrimientos and among the new talented photographers at the Musée Suisse de l'appareil Photographique in Vevey and awarded by Winephoto Contest in 2008 and 2009. In 2011 her long-term project "Hoarse" is at Les Rencontres d'Arles, the most important photography festival in Europe. In 2013 Alisa has won the European Publishers Award for Photography. Her work "One another" has been published by Kehrer Verlag. www.alisaresnik.com
PROGRAM
MONDAY
14:30 – 16:00
Master's presentation (main work & project outcomes)
16:00 – 18:30
Each participant discusses the story to be developed during the workshop*
19:00 – 02:00
Shooting the assignment
*He/she will present 10 photographs from his/her personal archive (prints or jpgs), exemplifying how the reportage will be developed: a sort of pre-visualization of the story.
TUESDAY
14:30 – 15:15
Questions about the theme, solving difficult situations
15:15 – 18:30
Portfolio reviews (prints or digital files)
19:00 – 02:00
Shooting the assignment
WEDNESDAY
14:30 – 18:00
Editing and narrowing the focus of the narrative
18:00 – 18:30
Questions, advice
19:00 – 02:00
Shooting the assignment
THURSDAY
14:30 – 17:30
Final editing session. Review of all the work, discussions
17:30 – 18:30
Refining the editing for each participant and final tips
INFO
Workshops will be held at GlogauAir, artistic space in the heart of Kreuzberg.
The use of digital equipment is encouraged as film would have to be developed for the next day.
COSTS
The participation fee for the workshop is 390,00 euro (VAT excluded).
This fee does not include travel or accommodation costs. For discount info click here.
APPLICATION
To apply for a workshop, please fill in the registration form, include a portfolio of 12 images plus a few lines of biography and send it to application@photo-berlin.org.
Please have a look here for more details and check out the Terms and Conditions page.
Applications will be reviewed on a rolling basis.
The workshop is limited to 12 participants.
OTHER SUMMER 2015 EDITION WORKSHOPS
2012/2013 WORKSHOPS: STUDENTS' GALLERIES