James Whitlow Delano / CLOSED
VIETNAMESE COMMUNITY WORKSHOP
25-28 JULY 2013
The challenge for every reportage photographer should be to find your own path and develop your own unique way of visual storytelling; in short, to stand apart.  In this workshop, I will offer personalized instruction on how to create a project and bring it to fruition.  Participants will develop a reportage on the Vietnamese community in Berlin, go out and shoot it daily, receive daily critiques and editing advice individually, and through class discussions.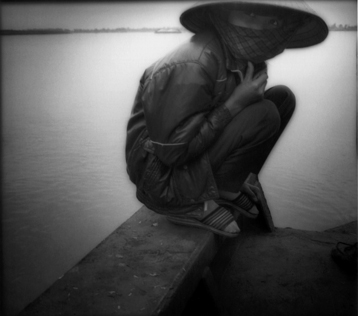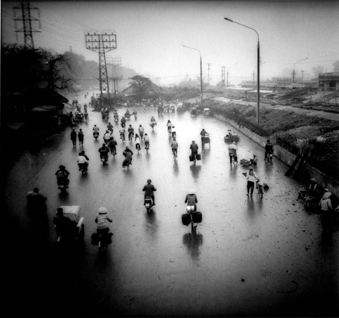 PHOTOGRAPHER'S STATEMENT
As a migrant, of sorts, living in a foreign country, I am always sensitive to the challenges of living in a foreign country and the sense of being neither there nor here (meaning identity issues, prospects of returning to your home country and the feeling of alienation the migrant feels). I will share links with you to work done in the US and Mexico where Mexican and Central American migrants (cover story for Newsweek) struggle to make their way north for opportunity.  Islam in Paris (cover story for a Swiss magazine, DAS Magazin) where the largely North African community struggles to find their place in French society and the French public seems largely in denial over the challenges immigrants (in this case) face, and finally my more recent work about the massive influx of Chinese migrants into the Amazonian country of Suriname (funded by the Pulitzer Center on Crisis Reporting) where Chinese nationals now comprise almost 10% of the population and have begun to dominate entire sectors of the economy.

BIOGRAPHY
James Whitlow Delano has lived in Asia for 19 years. His work has been awarded internationally: the Alfred Eisenstadt Award (from Columbia University and Life Magazine), Leica's Oskar Barnack, Picture of the Year International, PDN and others. Delano's series on Kabul's drug detox and psychiatric hospital was awarded 1st place in the 2008 NPPA Best of Photojournalism competition for Best Picture Story. His first monograph book, Empire: Impressions from China and work from Japan Mangaland have shown at several Leica Galleries in Europe. Empire was the first ever one-person show of photography at La Triennale di Milano Museum of Art. The Mercy Project / Inochi his charity photo book for hospice received the PX3 Gold Award and the Award of Excellence from Communication Arts. His work has appeared in magazines and photo festivals on five continents from Visa Pour L'Image, Rencontres D'Arles; to Noorderlicht. His new iPad book, Black Tsunami (FotoEvidence) documenting the Japan tsunami and nuclear crisis took a 2012 PX3 Award.

PROGRAM
The workshop takes place over 4 days from Thursday to Sunday.
THURSDAY
11.00 am – 12.00 am: Photo-Berlin team introduces the workshop
afternoon / night: Solo shooting the assignment
8.30 pm – 9.30 pm: Open Lecture. The photographer presents his work: screening, Q&A.
FRIDAY
9.30 am – 1.30 pm: Introduction of the theme, slideshow of other similar works, studying magazines, portfolio reviews
afternoon / night: Solo shooting the assignment
SATURDAY
9.30 am – 1.30 pm: Questions about the theme, solving difficult situations, the Master is available for questions, advices, editing pictures
afternoon / night: Solo shooting the assignment
SUNDAY
2.00 pm – 6.30 pm: Final editing session: viewing of the students' work (30 pictures each, previously selected), editing and discussion. The Master photographer gives some final tips.
COSTS
The tuition fee for active participants is € 390 (VAT 21% excluded)
that means € 470 (VAT 21% included).
There is the possibility to attend as listener at a cost of €120 (VAT 21% excluded).
Listeners will only take part in the theoretical lessons.
This fee does not include travel or accommodation costs.
SUBMISSION
To submit your participation for a workshop, please fill and send the registration form back via email to info@photo-berlin.org including your full name, phone number, age, current address. Please attach a digital portfolio of no more than 20 pictures (jpeg 1200 px max lenght)